Why entrepreneurs fail - Have you ever wondered why entrepreneurs fail?
Have you ever felt like you're working way too hard for not enough money?
Like you're just pressing forward on that treadmill, working all the time and not seeing the results you want.
I started my company SuccessClinic.com in my college dorm room in 1997 with $800 to my name and a book on HTML.
I had no idea how to run a successful business I had no experience in sales in I had no experience in marketing I had no idea how to do bookkeeping or accounting or how to run an online business.
Because it was 1997 this was the very beginning of the internet but all I had was one thing I had one thing going for me and I bet you have this too.
And that is a dream and a deep burning desire to help people to make a difference and to really have an impact all around the world.
Since that time over two decades ago I have been blessed to have written 15 books including my NEW book published from Nightingale Conant called Power Habits®: The New Science for Making Success Automatic®.
As well as many other books like Get Rid of Your Head Trash About Money and many more.
With nothing but a dream, nothing but a desire to help people.
I've been able to create a multiple 7-figure business working from the comfort of my home.
Where I get to travel the world and coach amazing people like YOU.
And I've also helped people just like you to add multiple 6, 7 and even 8-figures to their business.
So, why do so many hard-working entrepreneurs fail?
It really comes down to just two simple things and this is what I've been teaching my coaching clients for the last 20 years.
Inner Game
Your Inner Game is everything that happens between your ears that you can't see directly but you see the effects of it everywhere.
One of the things that I talk about in my keynote speeches and virtual events like Online Business Retreat.
Where I teach you in two transformational days exactly how to master your inner game and your outer game.
And one of the things I like to say to my audiences is what is one area of your life where your beliefs don't affect you.
The answer of course is there's no place your beliefs don't affect you.
Your beliefs affect every part of your life...
Health

Finances

Business

Ability to Sell

Relationships

Social Life

Family

Life
Everything is determined by your beliefs but here's the thing you can't see a belief you can only see the effects of it.
Outer Game
Your Outer Game is everything you can see directly that is your lead magnets, your sales funnels and your marketing processes.
All of the customer service the blocking and tackling that we hard-working entrepreneurs have to do every single day.
But it's only when you master your inner game and your outer game that you have the phenomenon called success.
Let me tell you a quick story to illustrate this.
I was speaking at an event for about a thousand entrepreneurs speaking in the event in Los Angeles.
And I just finished speaking I was walking off the stage and a man came up to me out of the audience.
He said...
Noah, I want you to be my coach. You are the coach I've been looking for now.
I didn't know this man from Adam ironically his name was Adam.
So, I said...
Okay well what's going on?
He said...
"Noah, I'm stuck, I'm only making $4 million a year!"
Of course, I had to laugh.
Because a lot of people would like to be "stuck" at only $4 million a year!
I said: "That doesn't sound like much of a problem."
He says, "I'm the CEO of a company."
"I've been working really hard and over the last 4 years we got to $4 million in revenues."
"But we've been stuck at $4 million in revenues for the past 4 years."
"I've tried everything," he says. "I paid every marketing guru out there. But we're still stuck."
He continued: "As soon as I heard you speak about Inner Game and Outer Game, Afformations, Power Habits and Foot on the Brake and everything you just said, I knew that you were the coach I've been looking for."
So, he hired me on the spot.
I worked with Adam for about a year and a half.
As a result of my coaching, his company went from being stuck at $4 million in revenues for the previous 4 years to over 20 million in sales.
And you can go to OnlineBusinessRetreat.com and you can watch Adam's video along with dozens of other case studies and success stories from my clients and people just like YOU.
The point of the story is that what I helped him with was exactly what I just shared with you.
And what I share with you at our virtual event OnlineBusinessRetreat.com
I show you exactly how to master your inner game and outer game in 2 transformational days.
My coaching clients tell me all the time that they hired me AFTER they tried all those "gurus" -- but they're still stuck.
And they ALWAYS say to me...
"Noah, I wish I'd hired you FIRST!"
That's why I want to give YOU the opportunity to come to me FIRST...
Before you waste all that time, money and effort.
Go to OnlineBusinessRetreat.com.
And join us for 2 transformational days that will change your life, change your business and change your ability to have a greater IMPACT, greater INFLUENCE and greater INCOME.
So that you can have a greater LEGACY for yourself and your family.
If you want to hop on the phone with me or one of my Power Habits Certified Coaches go to NoahCoaching.com.
For everyone here at Success Clinic...
I'm Noah St. John reminding you that you are not alone, and I look forward to being a part of YOUR success story!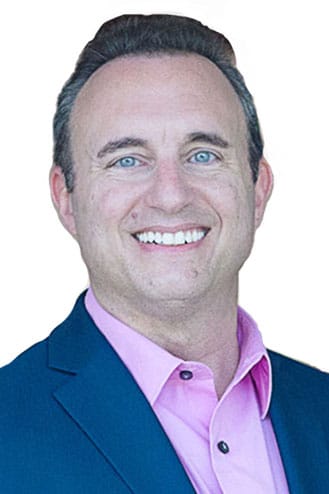 Noah St. John, Creator of AFFORMATIONS® and Funnel Income Secrets