Russell Brunson expert secrets the four questions that help me to scale my 7-figure coaching and expert business.
Do you want to scale your business?
Are you a coach, consultant, author, expert and thought leader?
Who wants to scale your business rapidly like I'm talking.
Goodbye 6 or even 7-figures in the next 12 months or less.
I'm going to show you how you can do that and how I've been able to do that using these four questions.
How many of you know about Russell Brunson?
I've known Russell Brunson for more than 12 years. Now I've been online since 1997 over 20 years and I remember when I first heard about this young kid named Russell Brunson.
And he came out of nowhere and he was talking about all this marketing stuff and I'm like what can this kid.
Tell me he's just out of high school. He looks like he hasn't even graduated high school yet.
This young kid and he's talking all this big stuff about marketing.
This kid probably doesn't have anything to teach me. I actually ended up taking a classroom and back in 2009. I mean 2008-2009 a long time ago and this kid was awesome.
He was very sharp, very clever and I like this guy's a really good marketer and he was doing some things that were very clever even back then.
So, I learned a lot from him I took his very first class about marketing. I don't remember what it was but it was really good and this kids really smart.
Now he's built a multi-billion joy and gazillion dollar company called Click funnels. I'm a huge fan proponent of Click funnels.
You can go to ClickNoah.com and you can check out click funnels if you haven't looked at it already.
That's my affiliate link for click funnels which is what I recommend all of my 25k Platinum Coaching clients and I recommend it to you as well.
Russell's written a lot of books here's one of his books that he came out with just a few years ago called Expert Secrets.
And in this book, you can see it's dog-eared. I mean I've got a lot of pages marked it's really very good.
One of the things that really helped me was when he calls the four questions close. And he talks about the four questions that can really help you to scale your coaching business.
It's very simple when you're talking to a client or a prospect somebody that you know you want to work with or something that you think is a good fit.
Basically, you just ask them;
What are your goals?

W

hat's holding you back

?

W

hat resources do you have

?

Do you want me to help you?
So, I love doing that because when I'm on the phone with clients and prospects.
I just say...
Hey! Would you like my help with that? And a hundred times out of 100 bills.
Say...
Yeah! Noah, I want your help because I hear you're the guy that helps people double or triple their income in less than a year.
I hear you're the guy that everybody comes to after they've gone to all the gurus and they're still stuck. I hear you're the guy that helps people add 6, 7 and even 8-figures to people's business even after they thought they tried everything before.
So that's what I really like about this. It's a very simple and easy way that you can just say to your prospects your clients.
Hey would you like my help with that?
And of course, really people do. They want your help as long as you've done all the other work because there's a lot more to it that's involved.
In fact right now you can go to NoahCoaching.com/blueprint and get my 6-figure blueprint of how you can add extra 6-figures in the next 90 days or less.
Then we can get on the phone and I can help you implement it it's just that simple.
So for everyone here at Success Clinic I'm Noah St. John reminding you that you are not alone and I look forward to being a part of your success story.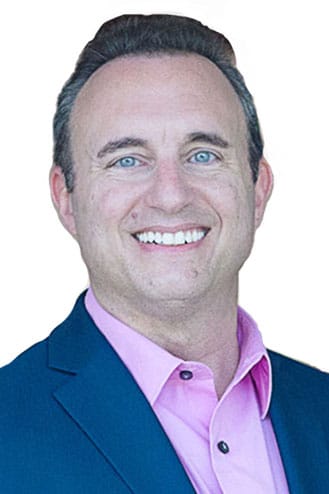 Noah St. John, Creator of AFFORMATIONS® and Funnel Income Secrets