The ultimate advice for every entrepreneur who wants to scale your business. Are you an entrepreneur who wants to scale your business? 
Are you finding it hard to do that especially in today's noisy marketplace where there's a billion and one people all saying the same thing? 
Have you been stuck or struggling with trying to get your message out so you can have a bigger impact and bigger influence and more income? 
I'm here to help you with some tips and secrets that are going to help you scale your business no matter you if you want to get to 6, 7 or even 8-figures in your business. 
I've been an entrepreneur since 1997 when I grew up, I didn't even know what the word entrepreneur meant. 
I had no interest in being an entrepreneur. I really bought the whole thing of go to school, get good grades, go to a good college, get a good job, work for 40 years and then retire. 
I went to college and got good grades I mean I literally had full scholarships to college. I was a nerd I was Hermione from Harry Potter movies.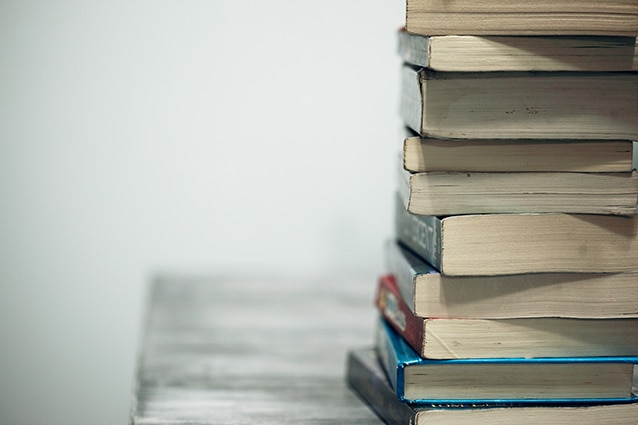 You know I was the kid who always knew the answer so you know you hear a lot of entrepreneurs who say...  
Oh, I struggled in school and you know I got C's and D's and stuff like that. 
I'm like well I got straight A's and what's so funny is I found that getting straight A's in school did not translate into being successful in life or in business, because in school they basically teach you the 3 R's. 
The 3 R's that we learn at school or reading, writing and arithmetic you've heard that before. 
Well the 3 R's that really, we learned in school is read recite and regurgitate that means they give us a bunch of information and we're just supposed to spin it back. 
And that's how you get good grades well guess what the sad part is that not what leads to success in life. 
The other thing that's really sad and funny about school is that if you work with somebody else in school that's called cheating. 
If you look at someone else's paper and you go... 
Oh, what's that right? That's called cheating. 
Guess what in life it's all about collaboration. 
I'm not putting down our teachers or anything like that. 
I'm saying that we are in an education society. 
Now that is the education that we're given is not set up for the 21st century. 
It's really set up for the 18th and 19th century agrarian societies. 
Successful Entrepreneur Think Differently
If you're an entrepreneur who wants to scale your business you have to think differently. 
We all know of course that was the famous slogan from Apple computers back then and back in the day. 
Think different which of course is incorrect grammar it's thinks differently. 
We really do have to think differently so it took me a heck of a long time to figure that out much longer than I would have liked. 
Because I was in lockstep with all the things that they told me growing up, go to school and get good grades. 
Everybody tells you to do what the teachers tell you to do and I was a great student but man that didn't translate to success until much later in life. 
Fortunately, over the last two decades since I started my company Success Clinic in my college dorm room with $800 to my name and a book on how to do HTML. 
We've been able to help our client's people like you to add multiple 6, 7 and yes even 8-figures to their businesses. 
How we do it? 
We really do it with a couple of very simple things. 
There are a couple of very simple strategies. 
What it is you want to do?

 

What where do you want to go?

 

Do you want to add 6-figures, 7-figure or even 8-figures to your

business?

 

Why do you want 

that?

 
Then we got to figure out a way to make that happen. 
We do that through two ways. 
Inner Game of Success
What is the head trash that's blocking you from the success? 
I talked about that in all of my books including the new book Power Habits the New Science for Making Success Automatic. 
And also Get Rid of Your Head Trash About Money. 
The point is we look at about the head trash that's holding you back and I show you how to get rid of it. 
Outer Game of Success
The second crucial thing is we have to put together your outer game that is the systems and strategies that allow you to make the thing called money. 
That comes down to your leave magnets, your sales funnels, your marketing copy all of the copywriting, the blocking and tackling that we entrepreneurs have to do every day. 
If you don't do inner game and outer game it's really going to be very difficult to scale your business. 
That's why at Freedom Lifestyle Experience my 2-day live event I teach you in two transformational days exactly how to master your inner game and master your outer game. 
We've had people who flown for 14 hours 18 hours even 24 hours just to come to my live events from as far away as Colombia South America, United Kingdom, Greece, Germany, Singapore and from all over the world. 
So, if you want to grow your business, if you want to scale your business in the next 12 months without information overload, without working like a dog, without hustling and without any of that garbage. 
What people say to me all the time?
Noah, I spent all this time money and effort on all these gurus who can't teach their way out of a paper bag and I just wish I'd come to you sooner so don't make the same mistake. 
Don't wait just go to FreedomLifeX.com and get your tickets and you can also bring a friend for FREE. 
So, it's really crucial that you learn exactly how to master your Inner Game and how to master your Outer Game because that's the only thing that's going to create the phenomenon called success. 
For everyone here at Success Clinic I'm Noah St. John reminding you that you are not alone and I look forward to being a part of your success story.
Would you like to master your mindset and your business so you can have IMPACT and add INCOME while working less?
Join us at Freedom Lifestyle Experience
Because in 3 transformational days, you'll get the proven marketing steps and psychology that produces RESULTS...
So you can get rid of your head trash and make additional more money without stress or overwhelm. So claim your "Buy 1 Bring a Friend 1 FREE" tickets now at https://FreedomLifeX.com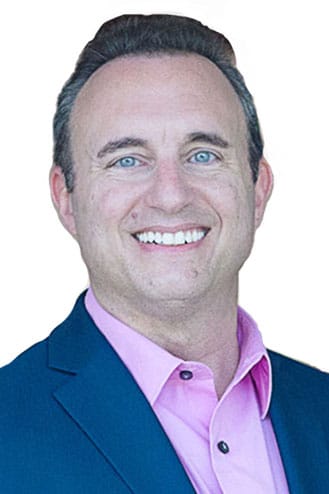 Noah St. John, Creator of Freedom Lifestyle Experience