Are you working from home right now? A lot of people right now are working from home and they maybe not used to it.  
Maybe you're not used to working from home.  
So, what are some do's and don'ts when you are working from home?  
The 3 Sets Work from Home Do's and Don'ts
1.1 DO: Have a dedicated work space.
1.2 DON'T: Work from bed.
2.1 DO: Take frequent breaks.
2.2 DON'T: Work all hours of the day and night.
3.1 DO: Work in focused bursts.
3.2 DON'T: Get distracted by social media.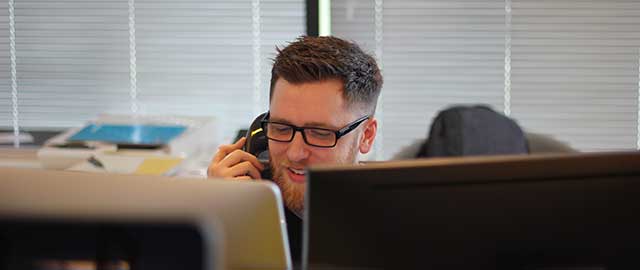 1.1 Do Have a Dedicated
Work Space
You want to make sure you have a dedicated work space because you're not going into the office right now.  
You're going to your home you might have like I do. I've been working from a home for the last two decades. 
I started my Company Success Clinic on my college dorm room with $800 in a book on how to do HTML. 
We have a multi million-dollar business and I still work from home and I have a virtual team that's literally around the world.  
So now that you may be working from home right now. You must have a dedicated work space just like you're going into an office.  
You don't just start plop down somewhere and start working.  
So, you want to make sure that you do that in your home have a dedicated work space where you can shut off distractions and you can really focus and get your work done. 
1.2 Don't Work from Your Bed
Now, here's a don't that goes along with, don't work from your bed.  
You would never go into the office and your pajamas and just say... 
Hey boss, how's it going and said flopping around and start working and your bathrobe or something.  
That would be a little weird. 
So, the point is you don't want to do that because mentally it's really hard to focus. 
Your bedroom is very Sacred Space and you don't want to take your work home there.  
You don't want to start the day in bed doing work if you need to work fine. 
If you have your laptop you could even go to a coffee shop if you want to. 
But don't work in bed is just really bad for your brain.  
And it's also probably bad for your relationship as well.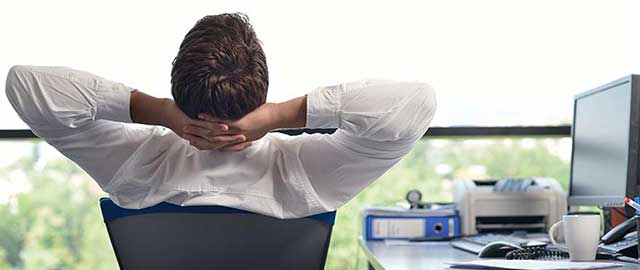 2.1 Do Take Frequent Breaks
The second set of do's and don'ts is do take frequent breaks.  
Now, I know that sounds counter intuitive.  
There's a lot of gurus out there or people teaching the hustle and work 18 to 20 hours a day. 
You keep your nose to the grindstone.  
I mean look at the point but really of human brain does not function that way. 
Studies have shown that we work best, we humans work best in about 90-minutes focused interval.  
So, I teach my coaching clients to work in these what I call 90-minute uninterrupted intervals. 
Within that you want to take what I call Goal Free Zones. 
You want to make sure you take a goal free zone which is every 90 minutes. 
So, you physically get up out of your whatever your work space but you leave it for just a few minutes. 
About 10 to 15 minutes Is usually enough to reset the brain. 
And make sure that you have a healthy snack and drink some water. 
Maybe jog around the house or whatever you need to do to get those juices flowing again and then come back to work.  
2.2 Don't Work All Hours of The Day and Night
Don't let your work bleed into your personal life. Just like you're going into an office.  
It's really going to be frustrating for you and for probably your family. 
So, you want to make sure you take those frequent when I call Go Free Zones.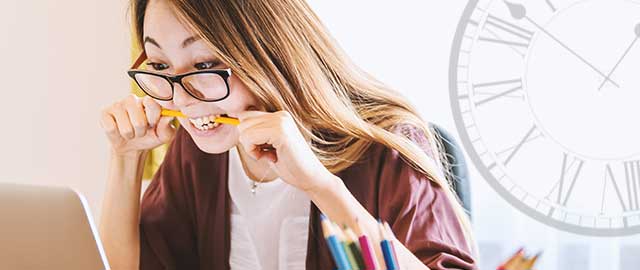 3.1 Do Work in Focus Bursts
Work in those 90 minutes uninterrupted intervals where you are focused on your work. 
You have to get done and then take those breaks take those goal free zones that I was talking about. 
And don't please for the love of God don't get distracted by all the infinite distractions that we have out there.  
3.2 Don't Get Distracted by Social Media
We live in a world of infinite distractions at our fingertips. 
Every second is a world of infinite distractions by virtue of our phones and of course on the internet where we are connected. 
So, it's very vital that when you're doing your work in these short bursts of focused energy focused attention and then, you know  
During your breaks if you want to go on social media do it during your breaks just like you would do at work.  
These are productivity tips that will help you work from home and help you get a lot more done. 
You want to get my new book for FREE? It's called Get Rid of Your Head Trash About Money.  
Go to FreeHeadTrashBook.com. 
Get this new book get rid of your head trash about money how to avoid the three big money mistakes even smart people make. 
For everyone here at Success Clinic I'm Noah St. John reminding you that you are not alone and I believe in you and I look forward to being a part of your success story.  
Would you like more IMPACT and more INCOME working from home in the next 21 days or less...
WITHOUT tech overwhelm?
Join the Freedom Lifestyle 21-Day Challenge now
Because in just 21 days, you'll get the proven mindset, marketing and psychology strategies that produce RESULTS...
So you can get rid of your head trash and make more money WITHOUT stress or information overload.
Join the 21-Day Challenge now at https://FreedomLifeChallenge.com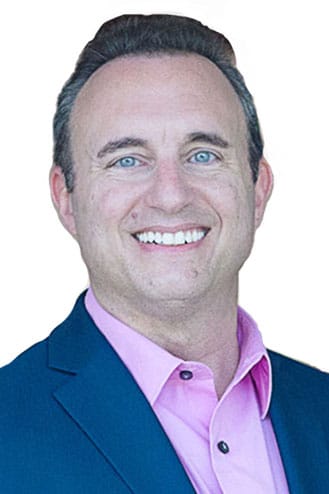 Noah St. John, Creator of AFFORMATIONS® and The Freedom Lifestyle 21-Day Challenge