Taking risks is something most of us try to avoid.
Why?
Because taking risks is scary.
In fact, when's the last time you took a risk?
Taking risks in life, in love, in relationships, in business…
The opportunities for taking risks are everywhere.
Yet most people avoid taking risks, out of fear.
3 Surprising Benefits of Taking Risks
1. You face your fear.
And once you face that fear, that fear can't run your life any more.
2. You become stronger.
Once you realize that your fear didn't defeat you, you discover that you're stronger than you thought you were.
3. Your life changes in ways you couldn't have predicted or imagined.
For example, in 2007, I found myself $40,000 in credit card debt, working out of my parents' basement.
I knew that something had to change, but I didn't know what to change – or how.
How Taking a Risk Changed My Life
I decided to hire my first real mentor.
Someone who was where I wanted to be in life and business, and who I hoped could show me how to get there.
I did everything my mentor told me to do…
Followed his instructions to the letter…
Kept focused and worked hard…
And within 90 days, had my first 5-figure month.
I knew that I was finally on my way to getting out of debt for good.
And not only did I pay off all my debts and become 100% debt-free 10 months later…
I also became…
A bestselling author
The ONLY author in history to have works published by Hay House, HarperCollins, Simon & Schuster, Mindvalley, Nightingale-Conant, and the Chicken Soup for the Soul publisher
A husband and step-father
A multiple 7-figure earner
Stronger than I ever thought I could be
The moral of the story?
Taking risks SOMETIMES means doing things that don't make any "logical" sense.
It OFTEN means listening to your gut / heart / intuition / Higher Self / Authentic Self … and not your head trash (which will ALWAYS try to talk you out of it).
And taking risks ALWAYS means that you will grow as a person.
The point is, one of the things that separates highly successful people (the Naturals) from non-successful people is that the Naturals consistently take calculated risks.
Do you want to get rid of the head trash that's holding you back?
Want to get your foot off the brake in your life and career?
Well, the people who are coming to my Freedom Lifestyle Experience are taking a risk….
Because they're risking their time, energy and money by coming to my live workshop.
Yet, because of our "Boldest Guarantee In The World"…
You actually have nothing to risk.
Not only that, but the people who were brave and smart enough to come to my live events have experienced personal and business transformation that they themselves describe as "miraculous."
So if you want to stop living with one foot on the brake…
Stop letting fear hold you back…
And learn my 7-figure Inner Game and Outer Game Mastery secrets that have helped my clients make millions…
Claim your "Buy One, Bring a Friend FREE" ticket to Freedom Lifestyle Experience now…
Because for a limited time, you can bring a friend for FREE.
Which means the only real risk is NOT to come.
Don't risk your future by giving in to fear.
Claim your "Buy One, Bring a Friend FREE" tickets now…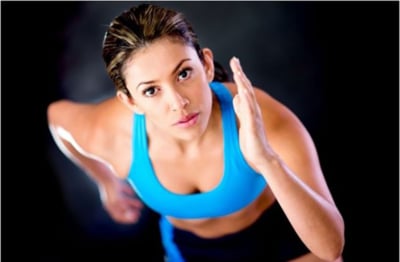 Freedom Lifestyle Experience
http://FreedomLifeX.com << Get your foot off the brake
Share this article with a friend who will benefit…
I believe in you!

Noah St. John
Founder of Freedom Lifestyle Experience and Money Mindset Mastery