"The 3 Shocking Ways Procrastination Is Costing You Right Now"
You know that procrastination is costing you.
But do you know how much procrastination is costing you?
If you've attended one of my workshops or live events...
You've heard me talk about how much procrastination is costing you.
So watch today's video because I discuss the topic:
The 3 Shocking Ways Procrastination Is Costing You Right Now
(#3 will surprise you)
Are you suffering from procrastination?
Do you ever procrastinate?
If so, what are you procrastinating on?
Don't answer it for me, answer it…
for yourself, for your loved ones, your business, your legacy, your lifestyle
Are you procrastinating right now?
Procrastination is a habit that's caused by the fear of pain.
You think you are avoiding the pain but what you are really doing is kicking your pain down the road and causing you more pain in the future.
You basically don't want to feel this IMMEDIATE pain and prefer to have a long-term pain. Would you rather have a bump on the knee or get a brain tumor? That is just like choosing to avoid pain, neither the short-term pain and the long-term pain is fun but overall I would take a bump versus a brain tumor right?
What is procrastination costing you?
1.TIME
There is an old saying that goes procrastination is the thief of time. Anything we do, any decision we make is based on our why to's and why not to's.
Our perceived benefits weight against our perceived cost as I talked about in the Secret Code of Success.
I showed you that your brain is an infinite weighing machine.
All the time your perceived cost against your perceived benefits of doing anything:
Watching this program vs. watching cat videos on YouTube
Watching Netflix or making phone calls
Writing an Article
Shooting Facebook live
Doing proactive things to grow your business.
Why do most people not do those things because they're hard in the short term.
They cause you a slap on the knee, because I might get rejected and that hurts.
I'm using an analogy here folks okay.
You don't actually get a brain tumor if you're procrastinating.
I don't want to get any letters here but you understand.
I'm saying there's short-term pain and long-term pain.
I'll take a bump underneath versus a brain tumor any day.
And I know you would too.
Now as I've talked about many times I'll talk about many many more.Times time is our most valuable resource because we don't get any more.All of Bill Gates billions can't buy one minute of yesterday okay.
It's really really crucial that you understand that when you procrastinate you're putting off until tomorrow.So you are losing time it is costing you time when you procrastinate no way around that.
2.OPPORTUNITY
No question procrastination is the thief of time but what does time really represent.So that's the second thing that that procrastination cost you. Procrastination cost you opportunity.
Let me give you an example:
Many many years ago when I discovered Afformations and Success Anorexia in 1997, I was living in this tiny little room it was actually a little basement room and I mean it was a studio apartment with very little space that's where I was living when I discovered success anorexia malformations in 1997 then one day I was reading the local newspaper and I saw that Jack Canfield was gonna be in town.
I happen to be living in Amherst Massachusetts that's where I went to college and I had done my research this was back in 1997 this was very very early in the internet years remember dial-up internet? A long long time ago but I had done my research and I of course knew Jack Canfield from "Chicken Soup for the Soul".
This was ten years before "the secret" so long long long long long before that my point is I of course knew Jack Canfield and Chicken Soup for the Soul and I knew that he went to University of Amherst which was ten minutes down the road from where I was sitting reading the paper and I said he was gonna be in town doing a book signing.
There was one problem it was the day before so I was reading it on a Tuesday his event happened on a Monday and I went oh my gosh I missed seeing Jack Canfield! And because I really wanted to meet him and I thought that he might be able to you know or help me, guide me, mentor me just even give me some advice on what I should do with this book that I just written called "Permission to Succeed".
So then I said no wait a minute I knew he lived in California and I bet he didn't fly all the way across the country to go to a book signing so I said he's got to be doing something I knew he went to universe master chooses so I drove over I got my car immediately and I drove over I went to University of Massachusetts.
It just so happened that I knew the guy who worked there the director of alumni relations and I said John is Jack Canfield gonna be here today is he like doing something in town and he goes yeah he's winning an award we're giving him an award tonight and I said well could I meet him yeah and this was like you know 10 o'clock in the morning 9:30 10 o'clock and I mean like when the place opened I just drove, got my car and went immediately he says yeah if you're there's gonna be a party here there's like a reception at 11 o'clock if you're here at 11 I'll introduce you.
I said okay and I had like an hour to kill and then I was getting so nervous that I'm about to meet Jack Canfield and then finally I realized wait a minute this isn't about me… this is about the people I'm here to help. I was in that room at 11 o'clock and John introduced me to Jack Jack was super nice he looked at my book called "Permission to Succeed" was the ugliest
book you've ever seen. It was self-published which in those days did not mean Kindle or Amazon because that didn't exist it was literally run off basically on a copy machine and bound with a piece of tape but it was the ugliest book you've ever seen.
Jack totally loved it he said yeah this looks great I'll send it to my publisher eight weeks later I had a contract from Chicken Soup for the Soul publisher and that was my first book. Now I've written 15, do you understand what I'm saying so if I had waited even one day I would not be sitting and talking to you right now that is the power of taking action that make sense so if I had waited if I put it off even one day so my point is what is one day is worth to you.
What is your life worth to you? That's why we're inviting you and everybody here my wife and I are inviting you here right now to join us at freedomlifex.com because what if these three days could change your life like that one meeting that one single meeting.
I know you know this and I know you've experiences for yourself you can tell me a story about your life where you met one person and that changed your life oh you heard one thing at a seminar and it changed your life I know you could tell me that story so that's why we're inviting you to join us a feeling light bags just watch the videos on that page that's like not even a quarter of the videos that we have that we could put on the page we could put a hundred videos on that page and it would be really really long.
We want to help you get to that 10,000 a month or if you're already at 10,000 we want to get to 50,000 month if you're a 50,000 we want to help you get to a hundred thousand if you're a hundred thousand gonna help you get to a million and more whatever your dream is. So procrastination cost you opportunity.
3.YOUR LEGACY
The third thing is of course it costs you your legacy, now procrastination cost you money we all know that. What I'm saying is if you keep procrastinating if you keep doing what you're doing you know you'll keep getting what you're getting you already know that okay but
what I'm saying is procrastination cost you your legacy and now my legacy is my teaching, my legacy is Afformations, Permission to Succeed, Secret Code of success, Get Rid of Your Head Trash About Money.
By the way you can get this book for free. Recently at one of my events I learned that a woman got this book and she said in 40 minutes I changed her entire life in 40 minutes that's all it takes. So go to SendMeABookNoah.com, get this book for free, just cover the shipping and I will do that I'll send you a book okay.
What is your legacy? What do you want it to be for you, for your family, for your community, for the world? Now I have a mission to touch a billion lives and eliminate not enough-ness from this Earth that's my mission.
I was on a call with some clients yesterday and and it was actually a group of them and one of them said to me know "Your Afformations changed my life" so you see many years ago I didn't know why I was here on this Earth that's why I decided to commit suicide when I was 25
years old because I'm like I don't even want to be here I don't know why I'm here and at the last moment my life was spared and I didn't even know why until five years later so I don't want it to take you five years like it took me or ten or twenty or thirty.
What's your life worth?
Bill who came in one of my events and said "Noah I came to this event to expose you as a fraud now I have to eat crow because this is the best event I've ever attended in 40 years of studying personal and business growth. What's it gonna do for you?
That's why we invite you to freedomlifex.com, by the way right now, on the countdown, there's only four days left of the super early bird discount after this the price goes up by another hundred dollars and it's gonna keep going up and up and up. So did you see procrastination cost you opportunity and of course it's gonna cost you more money.
I know you're gonna want to come you're probably gonna want to if not even come to Phoenix and join us there at the event you're gonna want to come to a livestream. Why?
Because livestream doesn't cost you anything I mean it cost you a little bit of money but you're sitting there at home watching and you can still be interactive. It's very interactive but the point is you don't have to get on a plane you don't have to any travel expense so literally there's almost no cost I would argue there is no cost and in fact of course the whole point is yes there's a little tiny bit of money that you have to pay to get in an admission fee just like seeing a movie but then what's the benefit of that? Is well not just seeing a movie because the movie is great and inspirational and fun and exciting or whatever…
It is but this is something that can change the rest of your life and it has for hundreds and hundreds and hundreds of other people why not you but you've got to give yourself that opportunity you have to take that action I can't do it so what's one thing you're procrastinating on and what do you think it's costing you right now.
Go to Freedomlifex.com, sign up right now get your ticket before the price goes up see and then you're gonna pay more money. Why pay more money when you can pay less, if I hadn't have gotten in my car and drove over there and asked John if he could introduce me to Jack Canfield we wouldn't be talking right now and I wouldn't have written I mean who knows what would have happened. I would have kept going somehow but that was the one meeting that changed the whole course of my life.
What can this event do for you?
We want to do that for you like we've done it for hundreds and hundreds and hundreds of other people if it worked for them why not you if you think it won't work for you that's your head trash, how much longer you're gonna listen to that guy let's get him out of there.
Would you like to stop procrastinating so you can add $10K to $100K per month to your business without stress or overwhelm?
Join us at Freedom Lifestyle Experience
Because in 3 transformational days, you'll get the proven marketing steps and psychology that produces RESULTS...
So you can stop procrastinating and have more INCOME and IMPACT, even if you've felt like giving up.
So claim your "Buy 1 Bring a Friend 1 FREE" tickets now at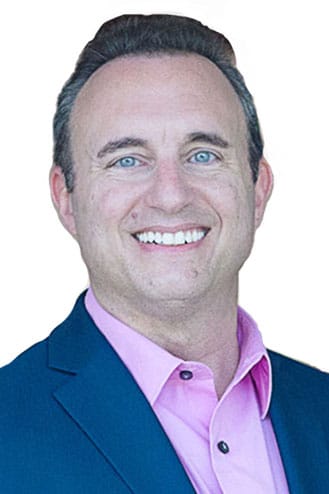 Noah St. John, Creator of Freedom Lifestyle Experience