Jeff Altgilbers Interviews Noah St. John Get Rid of Your Head Trash About Money.
Get Noah's new book FREE at SendMeaBookNoah.com
Watch this behind the scenes exclusive interview to hear the results and get inspired!
I've been teaching how to get rid of your head trash for the last 20 years.
I started my company successclinic.com  in my college dorm room in 1997 with $800 in a book on how to do HTML .
So I've been teaching people all around the world so far in over 140 countries.
And we've helped people make millions and millions of dollars mostly by helping people get out of the wrong way.
Over the last 20 years I've had the opportunity to help you know people add multiple six and seven figures to their business.
I've worked with companies and CEO's and working moms and just network marketers from all around the world.
One of the things that we kept hearing over and over and over again is Noah I hear you're the guy that helps people get unstuck.
I hear you're the guy that helps people get out of overwhelm and stop procrastinating so they can get better results.
And I said well yeah that's the guy that's what I do and then I started to hear people say over and over again.
Can you help me Get Unstuck? That was just the number one thing we started here can you help me get unstuck .
I started to think about this so I'm a total nerd I'm probably the nerd in this industry.
What I mean by that is when something's not working I just have to figure out what makes it work.
So when people are getting you know not getting the results that they want.
I've got to figure it out and figure out how to make it work so people can get results.
And so when I started to realize that I'm hearing the same thing over and over again for people all around the world.
From leaders, from team members, from working moms, you know just entrepreneurs from all walks of life.
I started to say okay we've got a pattern here and we got to figure out how to fix it.
So basically what I did is I realized that we've got to figure it out.
Number one what's causing stuck, number two what really isn't and number three how do we fix it.
And so what I started to realize was that stuck is really caused primarily by this thing that I call your "head trash".
Now your head trash is that voice in your head that says I can't do it.
Then you just fill in the blank…
Well no I can't do it because I don't have the time.
I can't do it because I don't have the money, I can't afford it, I didn't go to college, I'm a woman, I'm married or because I'm not married.
I can't do it because I have kids, don't have kids or whatever it is.
Why they can't do it but here is the key that I want people to realize about your head trash.
You always make yourself right see you always make self-right.
We humans have an almost infinite capacity to make ourselves right.
So what that means is if you tell yourself for example well no I can't do it because I don't have the time.
Well guess what you're going to make yourself right meanwhile I can show you that you're wasting hours every single day.
You're doing things that aren't getting you where you need to go.
And what we call "non productive" or "unproductive activities" and you are holding yourself back from the success.
Share this with a friend who will benefit…
I believe in you!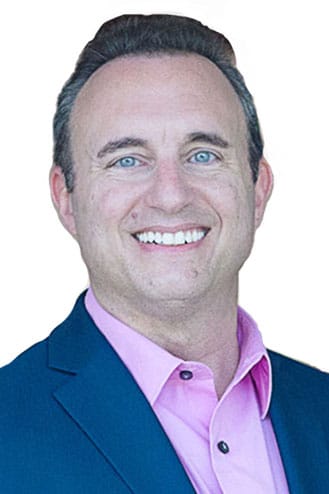 Creator of Money Mindset Mastery and Freedom Lifestyle Experience