Ultimate Wealth Afformations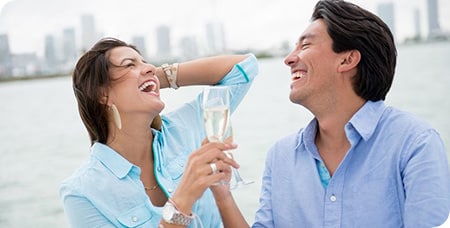 It's true, but most people don't want to admit it:
It takes MONEY to have and do the things you really want in life. But many people are unconsciously pushing money away faster than it can come in!

In less than an hour of listening to our Ultimate Wealth Afformations® Session, you'll start to remove the blocks between you and MORE MONEY, and begin attracting TRUE ABUNDANCE to your life.

Just sit back and listen to this amazing Afformations® Session, as Ultimate Wealth allows you to ACCESS YOUR INNER MILLIONAIRE and experience being the real, truly WEALTHY YOU in any situation.

Just relax and listen as this powerful recording releases your inner ability to attract wealth and more money to you, helping you:

-- Make better decisions about money
-- Attract more wealth and a higher level of prosperity
-- Live in true abundance no matter what

Within minutes of listening to this remarkable, 60-minute Afformations® Session, you'll experience a profound and lasting inner change that will completely amaze you.

And it's 100% risk-free! If you're not absolutely delighted with the incredible results, just let us know within 30 days and we'll refund your order.

Don't let lack of money stop you any longer… Get Ultimate Wealth TODAY and start being a Money Magnet!