No More Stress Afformations®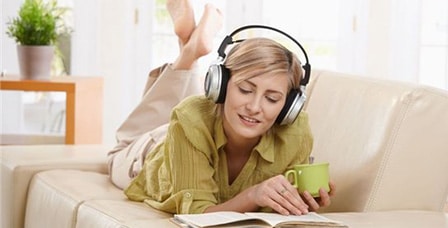 FACT: The world is a stressful place. Sometimes it can seem like you can't take one more thing. Science has shown that the human body-mind was not meant to live in a state of constant, never-ending stress. That's why stress can lead to long-term, damaging effects on your physical and mental well-being.

In less than an hour of listening to our No More Stress Afformations® Session, you'll start to feel calmer and more centered as your stress level drops and you feel the health benefits of true, deep relaxation.

Simply sit back and listen to this calming Afformations® Session, as No More Stress gives you the ability to relax, refresh, and renew.

Just relax as this wonderful recording increases your ability to stay cool and take things easy, helping you:

Leave the anxieties of the day behind
Relax and renew yourself quickly and easily
Eliminate stress from your life

Within minutes of listening to this remarkable, 60-minute Afformations® Session, you'll experience a profound, positive change that will absolutely amaze you.

And it's 100% risk-free! If you're not absolutely delighted with the incredible results, just let us know within 30 days and we'll refund your order. Click here for details.

Let go of the stress… Get No More Stress TODAY and relax!