Deep Blissful Sleep Afformations®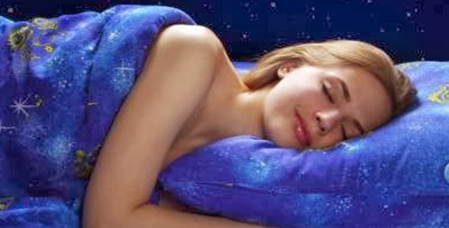 Let's face it: We live in a sleep-deprived world.
Sometimes you lay awake at night, unable to fall asleep. But scientists have shown that not getting enough sleep creates health and stress problems, while a good night's sleep can restore your energy and vitality like nothing else.

In less than an hour of listening to our Deep Blissful Sleep Afformations® Session, you'll gain the calm and peace of mind you need to help you consistently sleep through the night.

Simply sit back and listen to this relaxing Afformations® Session, as Deep Blissful Sleep balances your thoughts and allows you to get the deep sleep your body and soul crave.

Just relax as this wonderful recording gives you the peace of mind you need for deep sleep, helping you:

-- Sleep deeply without waking
-- Wake up refreshed and rejuvenated
-- Feel energized and in top shape all day

Within minutes of listening to this remarkable, 60-minute Afformations® Session, you'll experience deep and lasting change that will completely amaze you.

And it's 100% risk-free! If you're not absolutely delighted with the incredible results, just let us know within 30 days and we'll refund your order.

Don't wait for success to come to you… Get Deep Blissful Sleep TODAY!