Facing the Giants Death Crawl scene has become very popular. People have shared and watched this movie hundreds of thousands of times.
From Wikipedia: 
Facing the Giants is a 2006 American Christian drama sports film directed by and starring Alex Kendrick. The supporting cast was composed of volunteers from Sherwood Baptist Church, and it is the second film that Sherwood Pictures has done. Shot in Albany, Georgia, the film relates an underdog story about American football from a Christian worldview. The film made $10.2 million on a $100,000 budget.
The plot: 
In 2003, Grant Taylor (Alex Kendrick) is the head football coach at Shiloh Christian Academy, and has yet to post a winning record in his six-year tenure. After his seventh season begins with a three-game losing streak, the players' fathers begin to agitate for his firing. This is not the only problem Grant is facing; his home has a leaking roof, his appliances are breaking down, and his car is an unreliable embarrassment. Then, he learns that he is the reason that his wife Brooke cannot become pregnant.
Suffering intense emotional turmoil, Grant stays up all night praying and studying scripture. Finally he is inspired by his old football coach to create a new coaching philosophy and decides to praise God regardless of on-field results. At the same time he influences his players to give far greater effort and tells them that they can win under God's guidance. The improved attitudes of his players influence the rest of the school. From that point on, the Eagles win all their remaining regular season games and qualify for the state playoffs.
--
In the Facing the Giants Death Crawl scene, Grant Taylor (played by Alex Kendrick) the head football coach, pushes Jeremy Brock (played by Jason McLeod), the team captain, further than Brock would ever have pushed himself.
In this movie drama (which has no conventional Hollywood stars), the coach tells Brock (McLeod) not to quit. He told him that God had big plans for him. 
But he didn't just tell him.
He gave his player the opportunity to get a moving life lesson he'll never forget on how to overcome his fear, how to have faith in himself and faith in God, to find strength he never thought he had, and to find inspiration -- even as he was crawling on his knees across a football field. 
As he is driving down the field with the season on the line, the yards are piling up. Yet the steps are getting harder and harder. 
Watch the scene to see the coach do something monumentally clever. 
The coach blindfolded Brock to see where his heart is. 
Why?
Because he didn't want Brock to give up before he gave it his "very best."
Watch Facing the Giants Death Crawl scene here…
How would you feel if you had to carry a 140-pound man the length of a football field?
Imagine how Brock felt.
Would you feel the weight of your school, your ministry, your family? 
What would your mind say to you in those moments? 
What would your motivation be? 
--
Interesting trivia about this video (from Wikipedia): The football action sequences were shot by the film's director of photography, Bob Scott, a veteran cinematographer for NFL Films. Another NFL Films technician, Rob Whitehurst, recorded the movie's sound.
--
Would you like to be the kind of person who doesn't quit on yourself? 
Who reaches beyond what you think you can do? 
Who achieves more than you ever thought you could?
Well I can teach you how to do that, just like I've taught my coaching clients who I've helped to build multiple 6 and 7 figure businesses, in my new program called
What will you do when lack of TIME, lack of ENERGY and lack of MONEY are no longer issues for you?
All of this and more is possible when you Get Unstuck Now…
Just look at the stories on this page…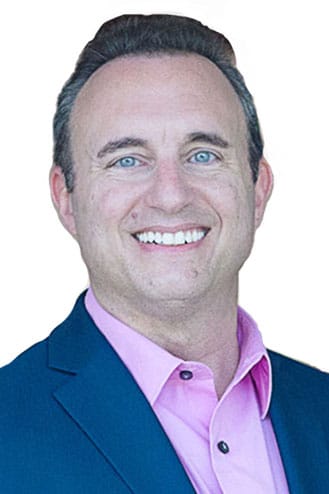 Noah St. John, Creator of AFFORMATIONS®