How to have an extra 1 to 3 hours per day without working harder? Would you like to have more time every day?
Do you often feel like you have too much to do in too little time?
So many people have come to me over the last two decades.
And they said...
Noah how do you help people get more time without working harder?
I want to give you just a few tips that you can use so you can have an extra 1, 2, 3 hours per day without working harder.
So, let's talk about this subject of time.
Everybody says to me...
Noah, I hear you're the guy that helps people make more money, I hear you're the guy that people go to after everyone after they've already gone to all the Guru's and they're still stuck.
And I hear you're the guy that helps people double and triple their income in less than a year and I really want to have all those results but I just don't have the time.
Have you ever said that to yourself, do you ever catch yourself saying...
Boy I wish I could do this but I just don't have the time.
Well, what we all hear that we hear that excuse every single day but I'm here to tell you that it's a lie it's just an absolute lie.
Here's why because time is irrelevant it has nothing to do with time.
We all have the same 24 hours nobody has more time than anyone else.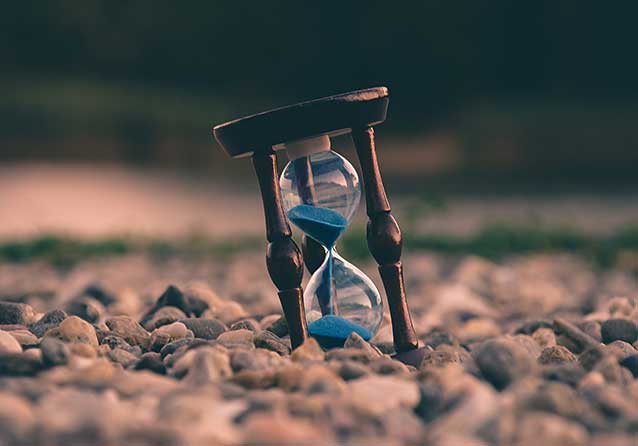 It really comes down to just two things it comes down to focus and it comes down to priorities.
Let me give you an example.
Now you may know that I'm the only author in history to have works published by Hay House this book is called The Book of Afformations and Harper Collins which is called The Secret Code of Success.
My new book from Nightingale Conant called Power Habits the New Science for Making Success Automatic.
I'm the only person the only author that's ever done that and people ask me all the time.
How did you do that? How have you been able to publish all these books?
It really came down to those two things focus and priorities.
So, if you want to have 1, 2, 3 hours more per day in your life. You need to understand what it is you want and you need to know.
Why you want it and you've got to turn up the volume on that why.
Let me give you another example from one of my coaching clients named Brian.
Brian heard me speak at one of my live events we have a live event called Freedom Lifestyle Experience.
Now he had never been to one of my events before he really didn't know much about me or what I do.
But he said...
Wow! I love what you teach Noah.
And he signed up to be one of our coaching clients.
Through the process that I teach you how to master your inner game and your outer game.
He realized that he was wasting a lot of time every day.
And he said it used to take him 3 to 4 hours to complete different tasks or projects.
Using my Power Habit System, the Power Habits of Unconsciously Successful People.
He realized that he had been wasting a lot of time because of being distracted and trying to multitask and do all these different things.
And he said as soon as I started following your Power Habits System. From 2-3 or even 4 hours a day now takes me just 15 minutes a day.
I was able to use your system and I was able to close sales and I made $95,000 in sales in just 12 days.
It just took him 12 days to make $95,000 in sales not only that he also was able to raise $1.2 million for his church.
He really wanted to leave a legacy for his family for his community and I'm sure you do too.
You're not just in business to make money of course we want to make money but what is it you really want.
I know what it is you really want is that elusive thing called freedom.
We all want more freedom, we want more;
Time Freedom

Financial Freedom

Lifestyle Freedom
So many other people have done and come to my live event it's called Freedom Lifestyle Experience.
I can trace every quantum leap that I've ever made in my business to attending a live event.
And that's exactly what Freedom Lifestyle Experience can do for you and your family and your legacy.
I will show you exactly what I showed Bryan, Stephen, Stacey, Sheila, George, Tim and all the rest of our coaching clients.
You can see their videos right on that page and see the incredible amazing results that we've gotten for people just like you all around the world. Adding multiple 6, 7 and even 8-figures to their business while working less without tech overwhelm.
It doesn't just take focus; it doesn't just take priorities it takes one more thing and that is systems having the right systems in place in your life and in your business.
So, you're not wasting time so you're not getting distracted by every shiny object out there so you're not doing the things that you shouldn't be doing but instead do the things that you love.
I now get to spend 95% of my day doing what I love like sharing these videos with you so that you can have greater results in your life and in your business, in your relationships and in your health.
Brian also lost 30 pounds following my Power Habits System.  
So, for everyone here at Success Clinic I'm Noah St. John reminding you that you are not alone and I look forward to being a part of your success story.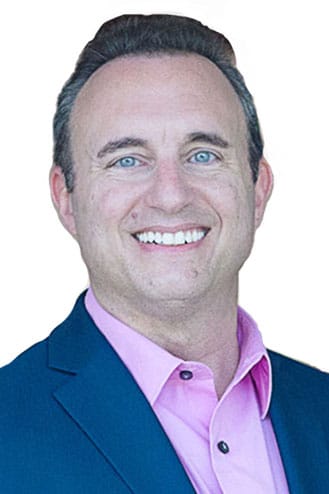 Noah St. John, Creator of AFFORMATIONS® and Funnel Income Secrets