Living the freedom lifestyle for busy people. Are you feeling busy you feeling like you have too much to do in too little time?  
I'm going to show you how you can live the freedom lifestyle so you can have more time, more energy, better relationships and more money even if you're feeling busy. 
One of the most important ways that I've been able to do that is to help my clients live what we call the Freedom Lifestyle. 
We have a live event coming up called Freedom Lifestyle Experience. 
But what I show you at freedom lifestyle experience is something very important it's in fact some people call it quite possibly the most transformational event on the planet today. 
And why is that well because I show you very simply how you can have what we call the four elements of a freedom lifestyle. 
4 Elements of a Freedom Lifestyle 
Time

 

Energy

 

Relationships

 

Money

 
Why is it so important to live the freedom lifestyle and how can you do it if you're really busy? 
Well that's a big part of this because what I show you at freedom lifestyle experience is how to master the two elements.  
That will enable you to live a freedom lifestyle and that is the inner game and the outer game of success.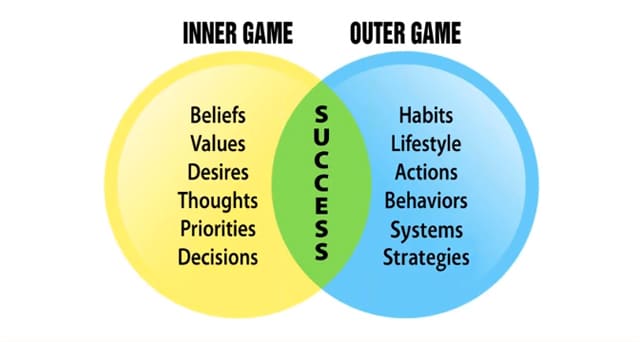 Inner Game
The inner game is everything that happens between your ears that you can't see directly but it affects everything that you do. 
It affects all of your beliefs, health, relationships, social life, business, family life and everything else that's your inner game.  
Outer Game
The outer game is all of the blocking and tackling that we as entrepreneurs and business professionals have to do every day. 
That comes down to your lead magnets, your sales funnels, your marketing pieces, all the copy-writing, all of the systems and strategies that you have to do as business owners and business professionals every single day. 
And it's only when you master the inner game and the outer game of success that you have the phenomenon called long term success so you can live the freedom lifestyle. 
So, if you're feeling like well now well, I'm too busy I can't do this I've already got a million-to-one things to do that's the very point that's precisely. 
The reason you need to be there at freedom lifestyle experience because I'm going to show you how you can get out of that. 
If you keep doing the same thing, you're gonna keep getting the same results, you're gonna just keep working harder. 
Are you gonna keep working longer, less sleep or see your family?  
That's exactly how not to do it. 
Let me give you a quick example. 
I had one woman come to my event and she said...  
Noah, I want to see more clients I want to get more clients in my business. 
And I said...  
Well so you want to see your family less and be a lot more tired and more stressed out.  
And she said... No, I don't want that at all. 
I said... Well that's what you just said because you said you want more clients and you're only doing one-on-one work. 
She goes well yeah; I don't know what else to do it. 
I said... Don't you think we could package up everything that you're already teaching and put it on online courses or books or DVDs or even live events. 
And then you can actually make more money while working less. 
She said... I never thought of that before. 
I said... That's what I'm here for that's why they pay me the big bucks. 
And so, the point is I showed her exactly how to do that and she was able to take a vacation for the first time in years. 
She thought it was gonna take a like five to seven years to put all this together. 
We put her, we got it there in less than 18 months. 
If you're feeling like you don't have the time, you want more energy, maybe your relationships are struggling and you don't have the money that you want. 
You need to get yourself to Freedom Lifestyle Experience. 
So just go to FreedomLifeX.com. 
When you get your ticket you can also bring a guest for FREE and you get a bring a friend FREE pass as well.  
If you want to talk to me on the phone just go to NoahCoaching.com. 
We'll get on the phone and I'll show you how can you put all this together in place in your business. 
So, you too can have more time, more energy, better relationships and more money so that you can have the impact, the income and the influence that you really desire. 
For everyone here at Success Clinic I'm Noah St. John reminding you that you are not alone and I look forward to being a part of your success story. 
Would you like to master your mindset and your business so you can have IMPACT and add INCOME while working less?
Join us at Freedom Lifestyle Experience
Because in 3 transformational days, you'll get the proven marketing steps and psychology that produces RESULTS...
So you can get rid of your head trash and make additional more money without stress or overwhelm. So claim your "Buy 1 Bring a Friend 1 FREE" tickets now at https://FreedomLifeX.com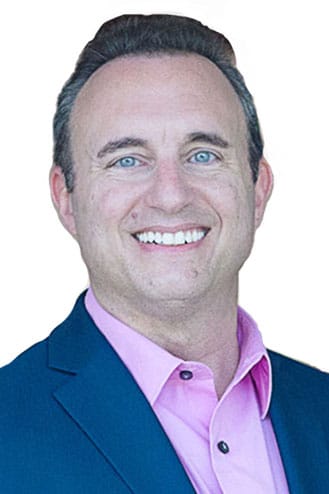 Noah St. John, Creator of Freedom Lifestyle Experience