Want to know how to finish what you started?
Well there is a thing in the personal growth industry about how cool it is to look like you're "not working."
That is, to make your success seem "effortless."
And I get it…
After all…
Who wants to work?
Look, I'm just as lazy as the next guy.
Sure, I'd love to have my success handed to me on a silver platter…
Without having to put in any effort.
In fact, that's one reason so many people worship the so-called "gurus"…
You know, the ones who achieved "overnight success"…
And who say things like…
"Well I was struggling before, but then my success just happened out of the blue!"
(That's called humblebrag btw)
Sounds great, doesn't it?
No wonder the "Guru Epidemic" has taken hold of so many…
And cost so many people so much time and money.
Because the decidedly non-sexy truth is…
I've worked very hard to achieve my success.
And you know what?
Even those "gurus" who achieved "overnight success"…
Didn't.
Because they worked hard for their success, too.
(They'd just rather not admit that fact.)
Now for some reason, I seem to be very good at "finishing bridges"…
Which is another way to say, "How to finish what you started."
What I mean by that is, let's say you want to go from Where You Are to Where You Want to Be.
Whether it's in your business, your finances, your health, your weight, your relationship…
You want to go from Point A to Point B.
You want to finish what you started.
However, between Where You Are and Where You Want to Be, there's a gap…
In fact, I call it your Belief Gap (I talk about this in depth in The Book of AFFORMATIONS® – get a free $200 bonus pack when you get the book at AfformationsBook.com  )
So to bridge the gap from Where You Are to Where You Want to Be – to finish what you started – you start to build a bridge.
Makes sense so far, right?
But here's what happens next for so many people…
They get about halfway across the gap, with their bridge half-built…
And they run into a roadblock.
A problem.
An issue.
A speedbump.
A setback.
A failure.
And they give up.
They tell themselves, "Ah, I guess it wasn't meant to be."
And they go back to Where They Were…
Start to build another bridge.
Then the same thing happens…
Over and over and over and over again.
And they never actually FINISH a damn bridge.
Which means you never finish what you started…
You stay Where You Are…
Beating yourself up…
Running from one "guru" to the next…
Building half-built bridges…
And never reaching your goal of realizing your full potential.
Any of this sound familiar to you?
So the point is…
I can't stand half-built bridges and NOT finishing what I started.
In fact, as I was writing this article, I realized that I can trace 99% of the results I've gotten – both for me and my clients – to that simple fact…
That if you keep building "half-built bridges"…
If you keep not finishing what you started…
You'll never get from Where You Are to Where You Want to Be.
So if you're thinking about quitting before you "finish your bridge" or want to know how to finish what you started, let me give you one simple piece of advice…
Get the help, support and encouragement you need to finish what you started.
Because it's awfully hard to finish bridges by yourself.
So leave a comment below and tell me…
What bridge do YOU want to finish before the end of this year?
Because the truth is, in less than 90 days from now, you could be living a richer, happier life..
Having more success in your business and personal life…
While working LESS than you are right now.
How do I know?
Because my clients regularly double their income while working LESS…
Sometimes in just a matter of weeks.
I know that might sound incredible, but look what's happened to the people I've worked with so far…
Share this with a friend who will benefit…
I believe in you!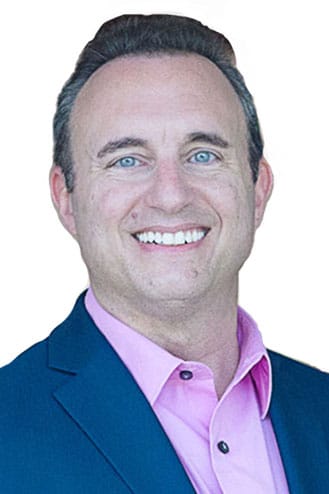 Noah St. John
Creator of Money Mindset Mastery and Freedom Lifestyle Experience