How To Be Confident
Would you like to learn how to be confident and how to have more confidence? Here are my Top 10 Tips on how to be confident, how to be confident in yourself, how to be confident speaking, how to be confident as a woman, and much more.
Confidence Definition
The word confidence comes from the Latin word confidere which means "with trust."
Confidence means that you trust yourself. 
If you don't feel confident in yourself, if you lack confidence, that means you don't trust yourself. And if you don't start to trust yourself, how can other people feel they can start to trust you?
The good news is, you CAN start trusting yourself and build confidence in any social setting. It might feel like a big change, but it just takes practice, time, staying positive and taking action.
How to Be More Confident
Tip #1 - Build trust.
Confidence starts in the mind.  
The feeling of confidence comes from trust -- trust in yourself and feeling comfortable in your own skin.
For instance, most people focus on things like money, growing their network, trying to get a date or be happy. 
Yet all of those outcomes come from trust. 
Whether you're a parent and you want your kid to clean their room, or you want to persuade a contact to buy from you, you've got to boost trust.
Whether you're a coach, a consultant, an entrepreneur… you've got to build trust.
Why else do you want to confidence? Because it helps you break free from self-doubt. Whatever we're doing in life, we have to persuade people to our way of thinking. You can't do that if you're not confident. 
Think of the best leaders, the best communicators you know. How many of them lack confidence? I bet that that number is zero.
Tip #2 - It's okay to be wrong.
Every great speaker, every great communicator, every great business leader or coach or consultant or parent is confident.
Now that doesn't mean that person is right every time, because no one's right all the time.
Yet you can be confident enough to say "I was wrong." 
Because it takes confidence to say I was wrong.
How to Be Confident Again
Tip #3 - Remember past victories.
Think about the times when you did a great job remember those past victories.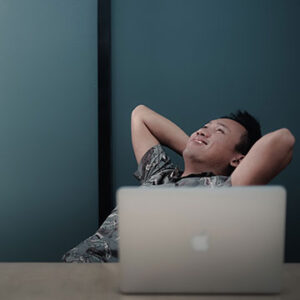 Let's say you've lost your confidence with all the stuff that's going out there in the world right now.
Remember your past victories, feel the feeling of when you did things RIGHT -- that conversation when you landed that sale, when your self esteem was sky-high, when you felt the power from within you, when your brain was firing on all cylinders, when you got the date, and so on.
Close your eyes and feel the feeling of achievement, because that memory and that feeling will help you achieve more today and overcome any fear.
How to Be Confident in Yourself
Tip #4 - Take out your head trash.
I've written 15 books on the subject of taking out your head trash and the principles and beliefs of how to succeed. 
When you look at how to be confident in yourself, one thing you can do right now is go to https://SendMeaBookNoah.com and grab a copy of my new book Get Rid of Your Head Trash About Money FREE (just cover shipping).
Take out that head trash and remember what your head trash is really costing you -- which can be a lot. 
How to Be Confident When Speaking
Tip #5 - Smile.
When we look at how to be confident speaking, whether it's virtually or live -- remember to smile. 
Why? Because when you smile, you feel better.
Of course, there's no question that you don't want to use a fake smile, because everyone can see the difference between a fake smile and a real smile.
What if you don't feel like smiling? 
Simple: Smile anyway. Put an image in your mind that makes you smile.
Even if it's weird, like a compliment you got from someone you love!
How to Be Confident in An Interview
Tip #6 - Use better body language.
What does someone who has confidence look like?
They have good posture, their shoulders back, they look people in the eye, they don't slouch.
Is it really that simple?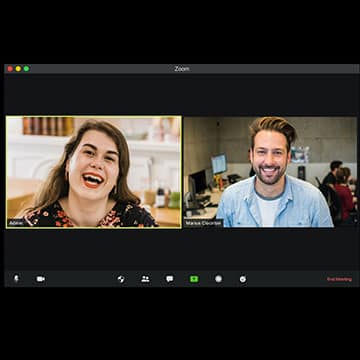 Yes, it is.
Many people think the mind leads the body. However, in many cases, the body leads the mind.
So one important plan of how to be confident at work is to use good posture and don't feel trapped by past behaviors or get stuck in a rut.
How to Be C
onfident at Work
Tip #7 - Everything you desire is on the other side of fear.
and
Tip #8 - Do something that scares you every day.
If you find yourself afraid of taking risks, I like the remember these two quotes:
Everything You Desire Is On The Other Side of Fear
and
Do Something That Scares You Every Day
For example, in 2007 I was $40,000 in credit card debt, working out of my parents basement.
I'd been in business for 10 years and yet I had made so many mistakes and failures. I listened to all the wrong people got tons of bad advice and I ended up in a very bad place.
I realized those two things that I just shared with you:
#1 Everything you desire is on the other side of fear; and
#2 Do something that scares you every day.
The thing I was most afraid of was hiring a business coach. Because I'd made so many mistakes before.
But I realized that many of the mistakes I'd made came from listening to the wrong people - not the people who had the experience, the efficacy, the life experience I needed to grow.
So I took that step of faith -- I hired a business coach and it was the best decision I ever made!
I went on to hit six and then seven figures in my business, because I finally had a system and somebody who helped me get where I wanted to go.
How to Be Confident as a Woman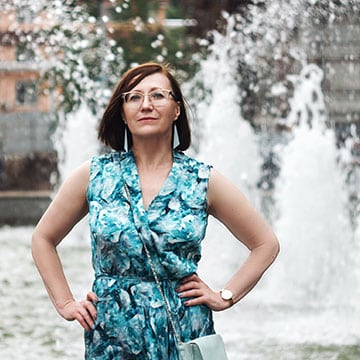 Tip #8 - Say what you mean.
Tip #9 -
Learn how to accept compliments.
Tip #10 - Ask for what you want.
I put these 3 tips together for how to be confident as a woman, because many of my female coaching clients came to me because they felt they had to learn how to talk well about themselves. They thought it was hard to accept compliments because they'd had trouble with it in the past.
Say what you mean -- Don't apologize for speaking your mind.
Learn how to accept compliments - Whether from a client, a friend, or your partner, accept when people talk well about you.
Ask for what you want - Because who knows? You might get it!
Use these simple yet powerful tips and plan to improve your confidence so you too can learn how to be more confident in yourself, more confident at work, and how to be confident again!