Are you a Gary Vaynerchuk fan?
Lots of people want to know about things like Gary Vaynerchuk net worth and Gary Vaynerchuk quotes and Gary Vaynerchuk education.
However, today I want to share a story about how I hosted Gary Vaynerchuk in Ohio and how that one meeting changed my life. 
You know Gary Vaynerchuk books like #Askgaryvee: One Entrepreneur's Take on Leadership, Social Media and Self-Awareness and Crush It and Crushing It. 
And we know Gary Vaynerchuk as a brilliant marketer and a brilliant entrepreneur. 
When I look at Gary Vaynerchuk, I see a brilliant marketer, a brilliant entrepreneur and somebody who is always ahead of the curve.  
I had the opportunity to meet Gary Vaynerchuk over 10 years ago, more than a decade ago at his very first event.
His first event that he spoke at his very first public appearance. 
Now this was an entrepreneur event in Florida with about 300 people in the audience with Gary Vaynerchuk speaking on stage, sharing his brilliance as he always does.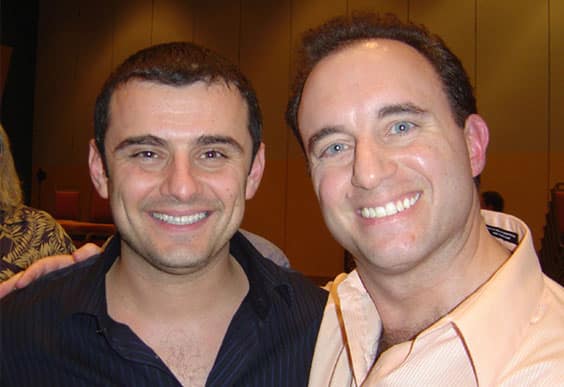 I remember sitting there listening to Gary Vaynerchuk speak and thinking, "Man, this guy is amazing -- but I don't know what the heck he's talking about."
Back then, I didn't know the first thing about social media and all this stuff he was talking about.  
And he was just going on and on he was talking so fast. 
Finally, he said...  
"Any questions?"
Well, I put up my hand -- I was sitting right in the front row.
And Gary Vaynerchuk says to me: "Yes sir!"
I said...
"Well Gary, I think everything you just said was right. But I didn't understand a word of it."
The entire audience burst into spontaneous laughter and applause.
Because, I think a lot of other people were thinking what I was thinking, but fortunately, I had the courage to speak up.
So, Gary says... 
"What do you do?"
I said, "I'm a business coach. I help people make money and change their lives and have more wealth and freedom."
Gary says, "Great, so you sell books and coaching programs?"
I said, "Yes."
Gary says, "Great. I want you to start giving away that content for free."
And I sat there, dumbfounded.
Remember, this was way back in 2009. When he said that, it was something very different.
Today, everybody does it.
But back then it was a really new concept - give away your content for free.
Long story short: I followed Gary Vaynerchuk's advice. (My momma didn't raise no dummy.)
I started giving away my content on platforms like Facebook, YouTube, videos, blogs and podcasts. 
Now I've been on more than 1,000 media interviews and I give away free information to help people learn more about me and the techniques that I do.  
For example, I help people like you to double or triple their income while working less -- here's a free sample of how I do that, and how I can help you, too. 
Shortly after my first meeting with Gary Vaynerchuk, I had the opportunity to host Gary Vaynerchuk in my car .
He was about to go on his very first book tour, so I called his office and said: 
"Hey, I'd love to host Gary while he's here in Ohio."
They said, "Great! We were actually looking for somebody to do that."
"I'm your man!" I said.
So, I had the opportunity to spend two days with Gary Vaynerchuk back before he went intergalactic. 
It was something that I'll never forget, because I remember how focused and driven he was.  
He never stopped and that really helped me to become more focused in my own work. 
When I'm giving keynote speeches, when I'm on a podcast or doing my online events, I always make sure to give TONS of value. 
Another thing I learned from Gary is he never ever hurried anyone. He wasn't like one of these divas that you see on social media. He took the time to talk with every single person who came up to him, no matter how long it took.  
He was right there with him I looked him in the eye and was very present that whole time. 
So, I really learned a lot from my experience with Gary. I'm always been very grateful to him.  
And I did get a very nice testimonial from Gary for my new book called Power Habits®: The New Science for Making Success Automatic.  
You can get this book at PowerHabitsBook.com and you can also get up to $599.00 in FREE Bonuses. 
I will always be very grateful to Gary Vaynerchuk for everything that I've learned from you over the last 10 years. 
Would you like to have more IMPACT and more INCOME while working less?
Join me at The Online Business Virtual Retreat
Because in 2 transformational days, you'll get the proven marketing steps and psychology that produce RESULTS!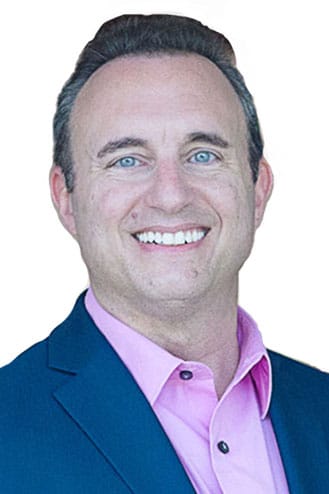 Noah St. John, Creator of The Online Business Virtual Retreat