I'm all for empowerment.
Empowerment to me means understanding that I have worth and value, and that who I am matters.
Now, I grew up with the exact opposite feeling/belief; I grew up believing that I had no worth and that who I am – and what I wanted – didn't matter at all.
That's one of the reasons I decided to commit suicide at age 22. (It was only an act of God that saved me at the very last moment.)
However, there's a big difference between empowerment and entitlement.
Entitlement to me means believing that I am worth MORE than other people; that who I am is more important than other people are; that the universe is somehow expected to give me everything I want, simply because I want it. (And of course, I want it NOW.)
Have you met any entitled people lately?
Here's what I think are the top 8 differences between empowerment and entitlement…
1. Empowered people know they have value; entitled people think they have more value than others.
2. Empowered people aren't afraid to say what they feel; entitled people believe that anyone who disagrees with them is wrong.
3. Empowered people are good listeners; entitled people are lousy listeners.
4. Empowered people know that theirs isn't the only opinion that matters; entitled people believe that theirs is the only opinion that matters.
5. Empowered people make other people feel good; entitled people only care about making themselves feel good.
6. Empowered people come from a place of enough; entitled people come from a place of not-enough.
7. Empowerment is attractive; entitlement is repellent.
8. When you're empowered, you realize that the best way to get what you want is to help others get what they want; when you're entitled, all you care about is what you want. And that makes you a small person indeed.
I am a firm believer in empowerment, having worked my whole life to discover what it means.
I also have to fight against that seductive entitlement – because I know that if I go down that path, it's a very lonely road.
I have also taught hundreds of people the strategies I've discovered to become empowered, which has changed my life in more ways than I can count.
You can learn more about that here and here.
Would you like more IMPACT and more INCOME working from home in the next 21 days or less...
WITHOUT tech overwhelm?
Join the Freedom Lifestyle 21-Day Challenge now
Because in just 21 days, you'll get the proven mindset, marketing and psychology strategies that produce RESULTS...
So you can get rid of your head trash and make more money WITHOUT stress or information overload.
Join the 21-Day Challenge now at https://FreedomLifeChallenge.com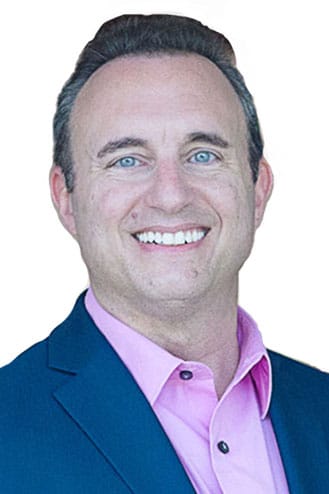 Noah St. John, Creator of AFFORMATIONS® and The Freedom Lifestyle 21-Day Challenge