If you have been in the business world for any length of time, you have heard the phrase, "work smarter, not harder." It is an idea that is considered the key to maximum productivity. Many people have trouble putting it into practice and struggle to get the most out of their workdays. In fact, the key to achieving your daily production goals is actually pretty simple. It can be summed up in another famous quote, "It's not the hours you put in your work that counts, it's the work you put in the hours." It is possible to boost your productivity just by forming 6 new work habits.
1.   Plan Each Day's Work the Night Before
Every night make a to-do list of the next day's tasks and the time you plan to do them. A list helps keep you focused. It's a tool used by some of the most powerful executives in the world. For instance, every evening former American Express CEO Kenneth Chenault writes down three things he plans to do the next day. Planning gives you a head start the morning. It is important that you limit your list to just two or three items because a long list can make you feel overwhelmed. Another professional planning technique you can use is setting hard edges for your work day.  Decide what time you will begin and end work and stick with those times. If you pick times to accomplish specific tasks, stick to those as well.
2.  Get a Good Night's Sleep
You need to get a full night's sleep to maintain peak performance. The common practice of working late and rising early is actually counter-productive. A recent Harvard study revealed that sleep deprivation costs U.S. businesses $63 billion a year.  It's also important to take regular breaks as you work. That might seem counter intuitive, but short breaks increase creativity and concentration. You can also use energy management to reach high performance levels. Since energy levels fluctuate during the day, you should attempt mentally challenging tasks during your high energy times. During low energy periods you can do easier jobs like answering emails.
3.  Keep Your Workspace Organized
Scientific studies show that clutter limits your brain's ability to process information. Messy workspaces create frustration and reduce efficiency. You can solve the problem by eliminating anything that is unnecessary. Create a place for everything you need and return items to their place when you are finished with them. Clean your desk every night so you begin each workday with an organized workspace.
4.  Tackle the Most Crucial Task First
Some of the most successful people in the world use the "eat the frog" method to organize daily tasks. The idea is based on Mark Twain's quote, "eat a live frog first thing in the morning and nothing worse will happen to you the rest of the day." Your frog will be the most important task on your list and the one you are most likely to avoid. Get in the habit of tackling the toughest job first thing in the morning. If you have more than one critical task, experts advise you to, "eat the ugliest frog first." Start with the most challenging task and don't stop until it is done.
5.  Learn How to Single Task
Unlearn the habit of multitasking. Scientific research shows that multitasking can reduce productivity by as much as 40%. Switching between jobs limits focus and creates mental fatigue. For maximum productivity, focus your attention on one task at a time. Many high-powered professionals break work into one hour chunks. Some batch jobs on certain days to avoid jumping from task to task. Apps like RescueTime and Timebar can help you keep track of time.  It's also important to assess your priorities throughout the day so you don't overcommit. Overcommitting can quickly lead to burn out.
6.  Insulate Yourself From Distractions
Ironically, technology that allows you to do business efficiently can also cut deeply into your productivity.  Phone calls, text messages, and social media notifications can steal hours from your week. Email is one of the most common distractions. A report released by the McKinsey Global Institute shows a typical worker spends 28% of their work week managing emails.  Unfortunately, even short distractions take a toll on productivity. On average it takes you 25 minutes to refocus on a task after an interruption. It is critical that you turn off notifications on your devices and limit the number of times you check voicemail and email. Some productivity experts suggest wearing earphones, even if you are not listening to anything. Avoiding distractions is critical if you want to get in the flow and stay there all day.
The key to maximum productivity is getting the most out of every available hour.  High achievers do that by planning their workdays, getting plenty of restorative sleep and staying organized. They get the hardest jobs done first and avoid multitasking. Successful people also stay in the flow by eliminating distractions.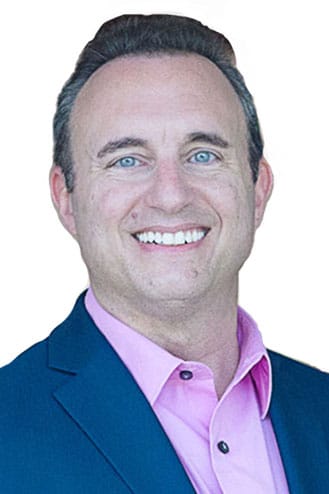 Noah St. John, Creator of Freedom Lifestyle Experience