Did you stop 3 feet from gold?
There's a famous story about a man who was digging for gold…
Yet he stopped 3 feet from gold.
How many times did you stop 3 feet from gold in your own life or business?
Watch this video clip from my Freedom Lifestyle Experience to discover why you shouldn't stop 3 feet from gold…
Would you like me to give you the exact framework to make sure you don't stop 3 feet from gold…
And has empowered my clients to add half a BILLION in sales?
Then join me and a select group of students for Freedom Lifestyle Experience…
Because if you've got 3 days in Las Vegas…
I guarantee to work a financial miracle in your life.
Frequently Asked Questions about Freedom Lifestyle Experience

Q: What makes Noah different from other personal coaches?
A: The truth is, people often come to me after they've "tried everything else" …
Yet they're still STUCK.
For example, if you've spent lots of money on other "money-making" or "coaching" programs…
Yet you're still not where you want to be…
This program was designed specifically for YOU.
That's one reason my clients call me "The Easy Button" and "The long-term success leader" (actual quotes from clients)
Simply put, I will teach you how to achieve more in less time than you ever thought possible.
Q: Is this just "feel-good" motivation, or actual specific strategies I can take to the bank?
A: Get ready to stride into that bank wearing a big smile…
Because this one-of-a-kind exclusive workshop is all meat, no filler.
It's wall-to-wall "news you can use" from beginning to end.
I'll tear the lid off my business…
So you can peer inside and "model" absolutely everything I do to ensure success.
Nothing will be held back.
Bottom line:
It's going to be more REAL… more RAW… and more RELEVANT than any other training or workshop you've ever attended.
Q: Is this one of those 'pitch-fests'?
A: Have no fear…
Because this is 3 solid days of practical, research-backed, easy-to-implement success strategies.
If you're looking for yet another boring, sleep-inducing pitch-fest, there are a thousand other humdrum events for that.
The fact is, this is an exclusive workshop…
Stacked top-to-bottom with the step-by-step action plans you need to fulfill your potential and build your ultimate lifestyle business.
Plus, I'll personally walk you through my step-by-step framework that's produced half a BILLION in sales for me and my clients.
So if you want to stop living with one foot on the brake…
Move beyond goal-setting…
And learn my 7-figure Inner Game and Outer Game Mastery strategies that have helped my clients make millions…
Claim your "Buy One, Bring a Friend FREE" ticket to Freedom Lifestyle Experience now…
Because for a limited time, you can bring a friend for FREE.
Which means the only real risk is NOT to come.
Don't risk your future by giving in to fear.
Claim your "Buy One, Bring a Friend FREE" tickets now…
Because this could be your last chance to get this for such a small investment.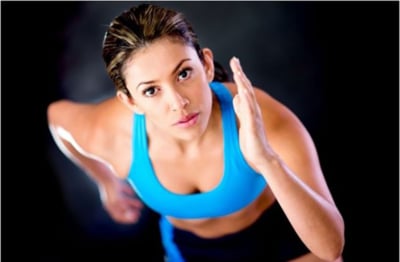 Freedom Lifestyle Experience
https://FreedomLifeX.com << Now it's your turn
Share this article with a friend who will benefit…
I believe in you!

Noah St. John
Founder of Freedom Lifestyle Experience and Money Mindset Mastery